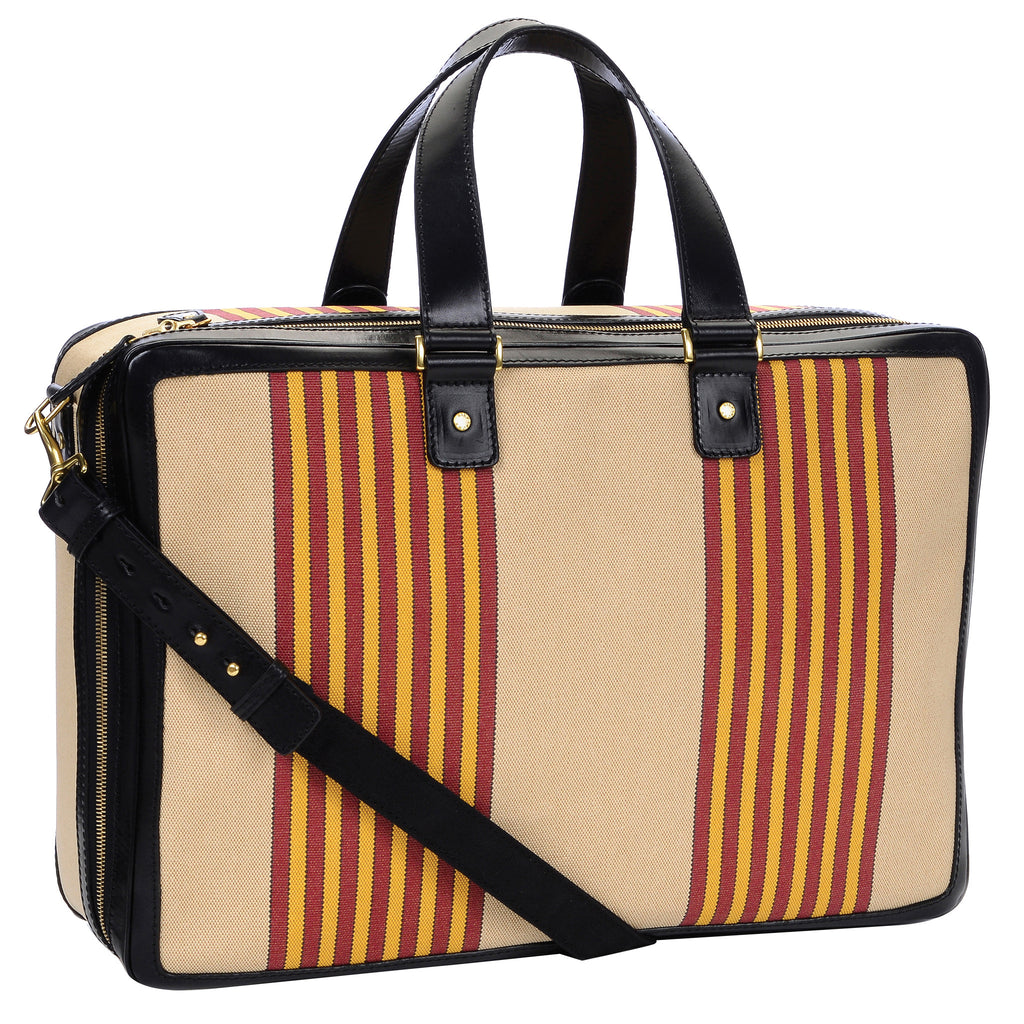 Click to view larger
$4,950.00
A classic suitcase with distinction. The Traveler combines a soft-sided signature 24 oz. Chief canvas side in a suitcase structure, conveniently carry-on compliant. Rich leather details complement the unmistakable double-stripe Chief trademark look.  Internal leather securing straps and a fully lined soft-brushed interior are luxurious highlights.
20" L x 14" H x 6.5" W. Signature 24 oz. Chief canvas with black leather handles, trim and details. Internal black lining with adjustable leather straps. Brass hardware and two-way lockable zipper. Detachable, adjustable shoulder strap.
Back to Shop
© 2023 Chief Trunk. All rights reserved.